Is Power BI het antwoord op jouw behoefte, of is er meer?
Power BI is dé oplossing om data inzichtelijk te maken. Dat is inmiddels steeds breder bekend. De oplossing is bovendien behoorlijk compleet: je kunt niet alleen grafieken en visualisaties maken, het wordt ook steeds meer gebruikt om organisatiebreed inzicht te krijgen in je KPI's.
Wist je dat Microsoft nog veel meer oplossingen biedt om data te modelleren en visualiseren? Ook wij maken hier veelvuldig gebruik van om nog beter te kunnen voldoen aan de vraag van onze klant. Welke Microsoft BI oplossingen dat zijn, lees je in deze blog.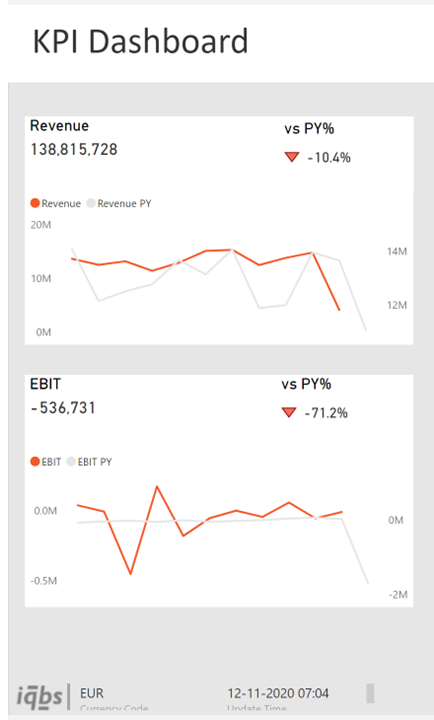 Welke oplossingen omvat Microsoft BI nog meer?
Microsoft BI is geen productnaam zoals Microsoft er zovele heeft. We spreken over Microsoft BI als we het hebben over de Data & Analytics stack van Microsoft. Waar dit eerder vooral over SQL Server ging, gaat het nu ook over Azure en de verschillende krachtige services die beschikbaar zijn.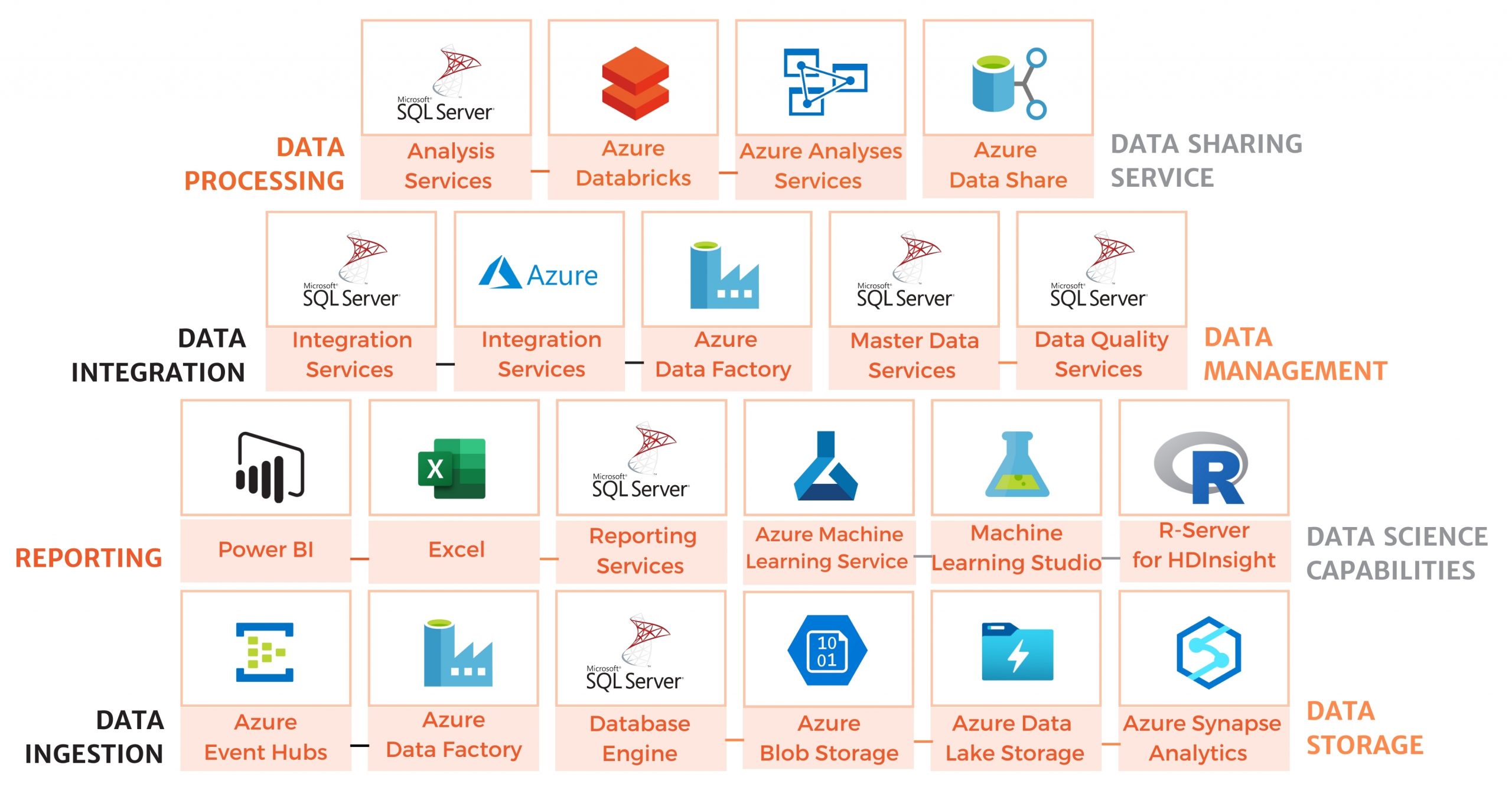 Interessant feitje: Microsoft heeft al verschillende prijzen gewonnen. Vaak wordt hier Power BI genoemd, terwijl het in feite om de hele stack aan oplossingen gaat; Microsoft BI. Dit is bijvoorbeeld het geval bij de Gartner Magic Quadrant
Microsoft BI integreert naadloos met het Power Platform van Microsoft en omvat ook Azure technologie die in sommige gevallen essentieel is voor goede reporting. Zo biedt Azure steeds meer mogelijkheden om je datalake of datawarehouse op te bouwen zodat je zowel je bronsysteem (denk aan je ERP- of CRM-systeem) als Power BI ontlast.
Power BI vormt samen met Power Apps en Power Automate het Power Platform van Microsoft. En powerful, dat is het zeker. Door ze te combineren, krijg je nog sterkere rapportages en snellere inzichten. Zodra je Power Apps gaat embedden in je Power BI dashboard, kun je bijvoorbeeld sneller filteren. Ook kan Power Automate repeterende taken geautomatiseerd voor je uitvoeren zodat je tijd bespaart. Je reguleert de snelheid van je Power BI rapportages door slim om te gaan met de datamodellen erachter. Sla je niet alle data op in één Power BI model, dan maak je de capaciteit als het ware schaalbaar. 
Een andere optie is om te werken met Azure tabular modellen, die meer data kunnen bevatten dan een Power BI model, terwijl de technologie en werking hetzelfde blijft.
Een directe koppeling naar je bronsysteem (je ERP-systeem of je financiële data) is not done. De impact op de performance van deze systemen is namelijk de belangrijkste prioriteit. Door te kiezen voor een push van data naar een datalake, maak je een laagdrempelige databron voor je rapportage.
Dé uitdaging is natuurlijk om de ongestructureerde data in een datalake geschikt te maken voor analyse en rapportage. En dat is precies het werk waar iqbs veel ervaring mee heeft. Van transformatie naar intelligente tabular cubes met behulp van Azure Databricks, tot het inbouwen van row level security en de inrichting van governance.
Met Azure Synapse worden services gecombineerd die gericht zijn op het schaalbaar verwerken van data. Hierdoor kan realtime analytics bijvoorbeeld worden gecombineerd met big data analytics. De integratie met Power BI maakt dat deze complexe architecturen resulteren in eenvoudige rapportages die vertrouwd aanvoelen voor de eindgebruikers. 
Het antwoord: is Power BI voldoende voor mijn behoefte?
Of Power BI in jouw situatie voldoende handvatten biedt, is afhankelijk van verschillende zaken zoals omvang van de data en je eigen ambitie. Bij veel van onze klanten adviseren we ook gebruik te maken van aanvullende services van het Azure platform. Denk hierbij bijvoorbeeld aan Power Apps of Synapse voor een meer kosteneffectief ETL-proces. Wij denken graag met je mee wat in jouw situatie de optimale combinatie is. 
Heb je specifieke vragen of wil je dat we eens met je meedenken over de beste toepassing voor jouw situatie? Vul dan ons contactformulier in of plan direct een afspraak in om samen te sparren.