Het iqbs team bestaat uit een diverse groep mensen met elk hun expertise. De bedrijfscultuur is informeel en open, waarbij jouw persoonlijke ontwikkeling hoog in het vaandel staat. Ben je benieuwd hoe het is om bij iqbs te werken? Lees dan de verhalen van jouw mogelijk toekomstige collega's.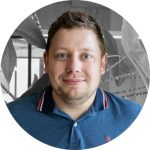 Al vanaf zijn studietijd is Dennis werkzaam bij iqbs. Bij hem op de studie kwam iqbs langs voor een schoolopdracht, vervolgens is Dennis in contact gebleven. Toen hij een stage nodig had nam hij weer contact op en zo volgde er een leuke stageperiode, bijbaantje, afstudeerstage en daarna kwam hij officieel in dienst bij iqbs. 
Binnen iqbs is Dennis degene die alles weet over Azure. Hij pakt de werkzaamheden op maar helpt ook andere collega's. Daarnaast wordt hij ook voor de andere werkmaatschappijen van Claresco regelmatig ingeschakeld als er een vraag is op gebied van Azure. Dit is één van de dingen die hij zo leuk vindt aan het werken bij iqbs. Ook is Dennis werkzaam voor cpmVision waar hij de hele Azure back-end onderhoudt.
Dennis werkt altijd samen met andere collega's en klanten. Het leuke hiervan is dat hij ook regelmatig met internationale klanten werkt en af en toe naar het buitenland gaat. Hij heeft hierdoor veel verschillende culturen leren kennen. 
Dennis omschrijft iqbs als een serieuze club waar veel kennis in huis is. Iedereen krijgt de ruimte om kennis op te doen en deze kennis gelijk in te zetten. Dennis: "ik kan op mijn collega's aan, er is veel vertrouwen in elkaar."
Naast hard werken worden er ook regelmatig leuke uitjes georganiseerd. Zo zijn we bijvoorbeeld weleens wezen karten en laser gamen. Daarnaast hebben we elk jaar ook een aantal uitjes met de hele Claresco groep.
Dennis is op zoek naar een collega met interesse in Azure of met ervaring hierin. Spreekt jou dit aan? Neemt contact op met ons.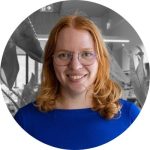 Veronique (BI Consultant):
Veronique heeft een aantal jaar geleden cultuurwetenschappen gestudeerd. Ze is vervolgens bij een culturele organisatie op de marketingafdeling gaan werken. Hier was ze verantwoordelijk voor het crm-systeem en zo kwam ze steeds meer in aanraking met data-analyse. Een verborgen interesse kwam hierdoor eigenlijk naar boven. De afgelopen jaren heeft ze veel kennis en ervaring opgedaan en opzoek gegaan naar een nieuwe uitdaging. Deze uitdaging heeft ze bij iqbs gevonden. Veronique: "iqbs is kleinschalig maar ook groots". Hiermee wil Veronique zeggen dat iqbs een klein bedrijf is maar wel voor grote, soms internationale, klanten werkt. Veronique was op zoek naar een klein bedrijf met ambitie, waar je veel kunt groeien en waar je geen nummertje bent. Dit heeft ze bij iqbs helemaal gevonden.  
De cultuur van iqbs omschrijft ze als informeel en open. Vragen kan je altijd stellen, het maakt niet uit wie je belt.  
Bij iqbs is Veronique Azure Engineer en werkzaam voor alle componenten zoals etl processen en sql server. Deployment via dev ops is haar specialisatie aan het worden. Elke klant heeft een stukje maatwerk waardoor haar werk heel afwisselend is en ze veel nieuwe dingen leert. Daarnaast is Veronique samen met de andere back-end collega's bezig met het vernieuwen van het iqbs framework. 
Veronique is een van de weinige vrouwen in de BI wereld. Binnen iqbs merkt ze dat er niet wordt gelet op gender, iedereen is gelijk. Van buitenaf krijgt ze nog weleens reacties dat mensen het raar vinden dat ze in een mannenwereld werkt. Zelf vindt ze het erg leuk en kan ze het iedereen aanraden. En ze merkt dat veel bedrijven het ook juist leuk vinden als het team met vrouwen wordt versterkt. Mocht je interesse hebben, het vak is goed te leren en heel breed.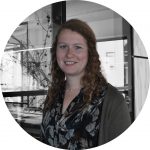 Mariska (HR Professional):
In september 2021 is Mariska begonnen voor de Claresco Groep als HR Professional, één van de bedrijven van de Claresco Groep is iqbs. Wat Mariska haar werk zo leuk maakt? Dat het team van iqbs heel divers is. Dat zie je bijvoorbeeld in leeftijd, ervaring en cultuur. De afgelopen jaren is iqbs erg gegroeid en hierdoor zijn er voor HR ook veel mogelijkheden. Zo hebben we een mooi functiehuis opgesteld met functieprofielen waarin duidelijk staat beschreven wat er van je verwacht wordt maar ook wat je doorgroeimogelijkheden zijn. Als toevoeging hierop is het ook mogelijk om naast je functie een rol uit te voeren. Deze rol is gebaseerd op jouw talenten. Samen met je leidinggevende ga je een aantal keer per jaar om tafel om te praten over jouw ontwikkeling en hoe jullie dit het beste kunnen vormgeven. Met een opleidingsbudget van € 4.500,00 per jaar moet dit zeker lukken.
Daarnaast wordt er ook jaarlijks een medewerkers-tevredenheidsonderzoek georganiseerd. Bij iqbs vinden we het belangrijk dat jij je mening over de organisatie kan geven en dat we samen aan de slag gaan om van iqbs een nog leukere werkgever te maken.
Wat we ook belangrijk vinden is mentale welzijn. Als consultant heb je soms een pittige baan. We vinden het daarom belangrijk dat je kunt sporten en stellen een sportvergoeding van
€ 300,00 per jaar beschikbaar. Ook zijn we een samenwerking gestart met OpenUp. OpenUp biedt allerlei faciliteiten om je te helpen bij een goed mentaal welzijn. Je kunt tips en tricks lezen, webinars volgen en online een consult boeken bij een psycholoog.
Veel van de collega's werken thuis, op kantoor of bij klanten, af en toe zelfs bij klanten in het buitenland. Om elkaar ook informeel te zien worden er regelmatig leuke uitjes georganiseerd en niet te vergeten de jaarlijkse wintersportvakantie in Oostenrijk. Ben jij er de volgende keer ook bij?