Wij zijn goed in het vertalen van van bedrijfsdata en -processen in toegankelijke, informatieve dashboards en rapportages. Haal snel relevante informatie op – of laat je deze naar je toe komen – in alle organisatorische lagen, zonder hulp van een technisch expert. Zo helpen we je te focussen op de topics die je aandacht écht nodig hebben.
Wat ons BI framework doet
Binnen het iqbs framework hebben we een aantal connectoren en processen ontwikkeld die jouw data uit SAP, Infor en andere bronnen snel en gemakkelijk combineren en inzichtelijk maken. Het datawarehouse is daarin een belangrijk onderdeel, van waaruit we de informatie moeiteloos ontsluiten naar de rapportages en dashboards. Ons framework is ontwikkeld op basis van de veilige, betrouwbare en innovatieve technologie van Microsoft en we leveren onze projecten op met een hoge gebruikerstevredenheid.
Hoe ons BI framework werkt
Afhankelijk van jouw wensen en behoefte, nemen wij de implementatie van het framework uit handen of leiden we jouw team in korte tijd op om het zelf te implementeren. In overleg met jou bepalen we gezamenlijk wat de beste route voor jouw organisatie is. In sommige gevallen kan het zelfs zo zijn dat het ontwerpen van een datawarehouse in de eerste fase niet nodig is. Als de databronnen minder complex zijn kunnen we ons direct richten op de visualisatie van data in rapporten en dashboards.
iqbs BI framework: bewezen kwaliteit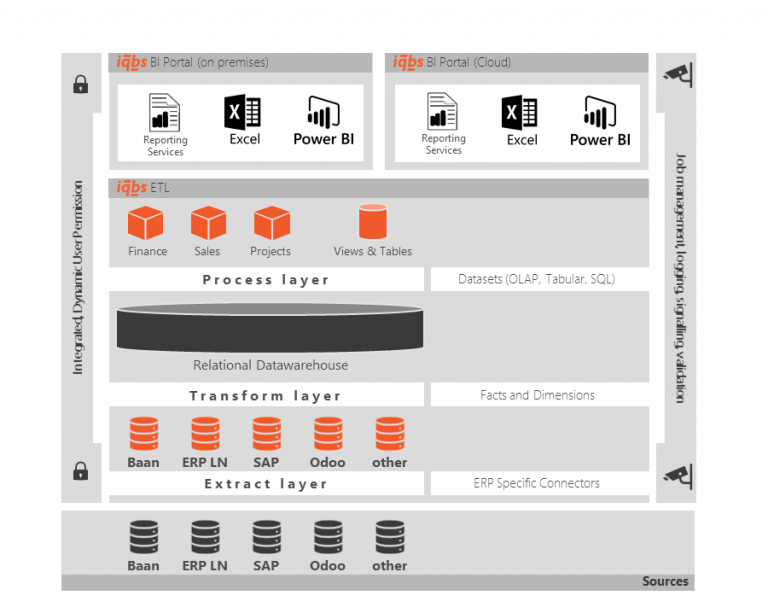 Extract, Transform, Load (ETL)
De bronapplicaties, inclusief het datamodel, zijn ontwikkeld voor een optimale ondersteuning van de bedrijfsprocessen, bijvoorbeeld het snel verwerken van orders. Om snel te rapporteren is een ander datamodel nodig en wil je bijvoorbeeld dat vooraf informatie uit verschillende systemen is samengevoegd. Dit is in het kort wat een datawarehouse doet: informatie voorbereid opslaan, klaar voor gebruik in rapportage en dashboards.
Het iqbs framework volgt de ETL methodiek: we halen de data op uit de bronsystemen (Extract) en zetten de data om naar het model van het datawarehouse (Transform). Vervolgens vullen we datasets en subsets om dwarsdoorsnedes en rapporten nog verder voor te bereiden (Load). Dit alles met als doel de bronsystemen te ontzien en de gebruikers maximale performance te bieden.
Voor onze klanten met een SAP omgeving werken we met de SAP-gecertificeerde oplossingen van Theobald. Als partner en reseller van Theobald implementeren we deze software als integraal onderdeel van ons framework. Zo maken we het ook voor SAP klanten mogelijk hun data te transformeren en te combineren. Visualisatie kan dan weer snel en intuïtief, ook met Power BI.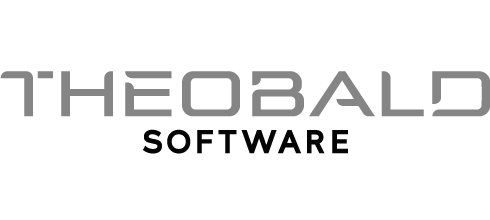 De mogelijkheden zijn enorm! Wil je weten wat de mogelijkheden zijn voor jouw organisatie? Vraag een demonstratie aan of kom naar een van onze inspiratiesessies.