Verduidelijk Power BI rapportages met comments
De mogelijkheden in Power BI zijn groots. Maar hoe kun je optimaal samenwerken met de datavisualisatie software? Met comments kun je je rapportages en dashboards verduidelijken met achtergrondinformatie. Zo zijn ze beter te begrijpen voor jezelf, maar ook voor collega's en externen. Naast het gebruik van comments kun je jouw dashboards meer tot leven laten komen met de visuals van Zebra BI. Bekijk hier onze tips!
Het delen van je rapportages
Om samen te werken moet je eerst de door jou gemaakte Power BI rapportages delen met je collega's of misschien wel klanten buiten je organisatie. Het delen van je dashboards en rapporten in Power BI kan op een aantal manieren:
Met de ingebouwde deel-button in Power BI
Je kunt je rapportage publiceren als app via Power BI
Met geïntegreerde Microsoft oplossingen zoals SharePoint webparts
Met de 'secure embed' kun je het delen met een embedcode voor buiten Microsoft. Je kunt je rapportage daarmee ook direct op het web publiceren, maar dat biedt geen garantie voor veiligheid als je rapport gevoelige informatie bevat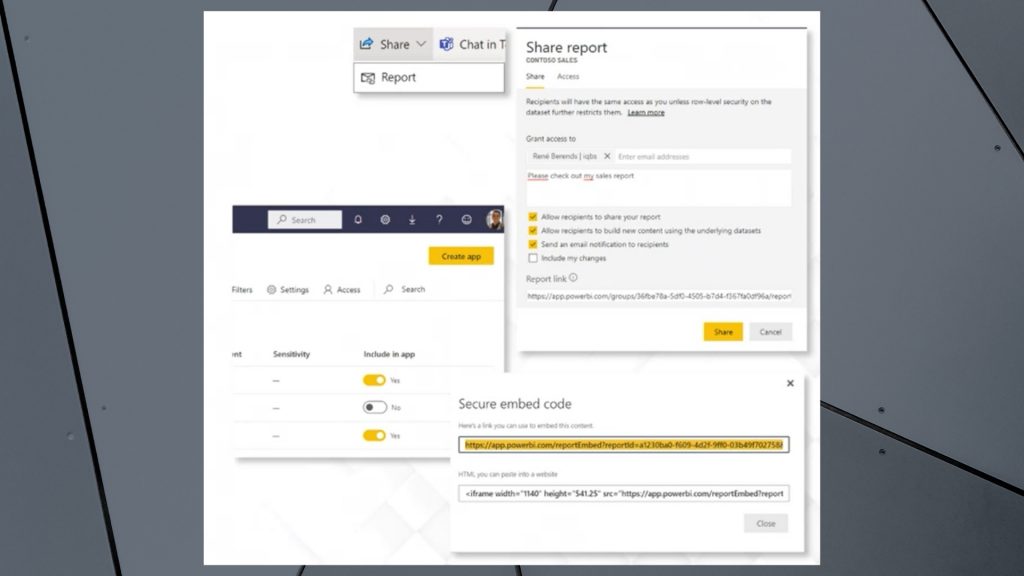 Meer Power BI tips & tricks?
Meld je dan snel aan voor de volgende sessies om nieuwe tips &tricks te krijgen voor de beste samenwerking binnen Power BI.
Meld je aan
Gebruik comments in Power BI
Comments kunnen veel nuttige achtergrondinformatie toevoegen aan je rapportage, voor jezelf en voor anderen om deze beter te begrijpen. Je kunt op verschillende manieren comments toevoegen aan jouw Power BI dashboard. Het ligt er maar net aan hoe je het liefst (samen)werkt of met wie je jouw rapportages deelt. We bespreken de meest voorkomende plaatsen om comments toe te voegen aan jouw data.
De comment sectie binnen Power BI
In Microsoft Teams kun je een Power BI kanaal aanmaken waarbij je direct met je collega's kunt chatten over de rapportage.
Met de mobiele Power BI app kun je makkelijk notities maken op het rapport en je reacties verzenden via e-mail, Teams of een communicatiekanaal naar keuze.
Met de Zebra BI toolbox zijn er extra mogelijkheden om tekst toe te voegen aan je rapportage. Dit kan door middel van tekstblokken, de comment sectie van Power BI zelf, dynamische matrix met comments of smart narrative. Maar denk ook aan de koppeling met PowerApps.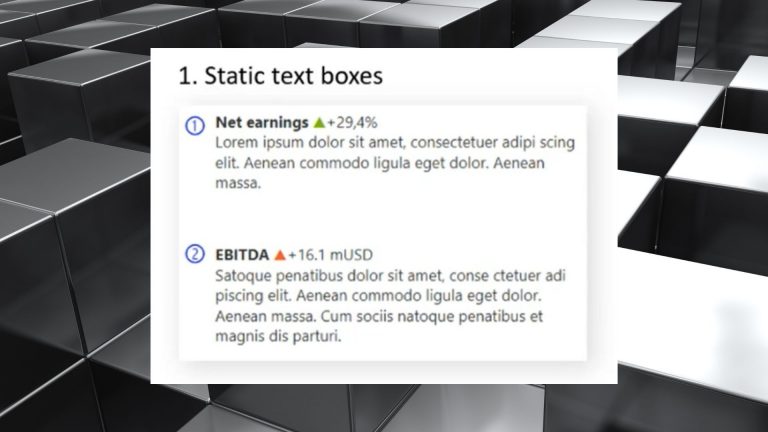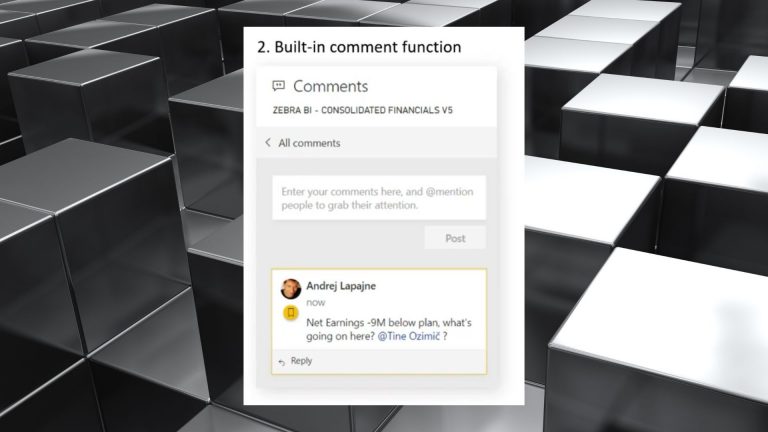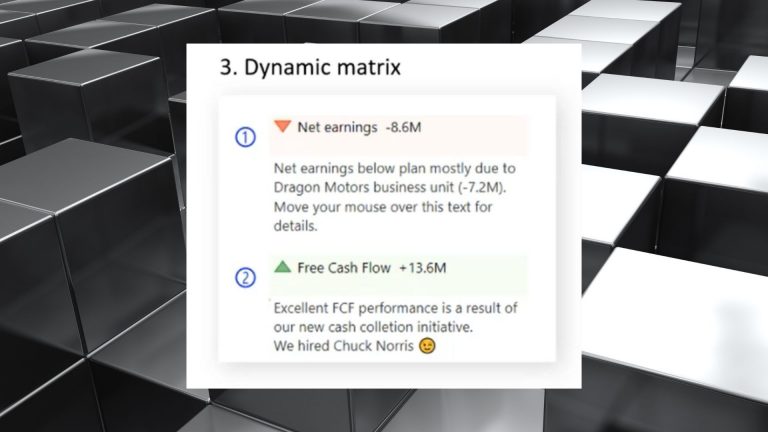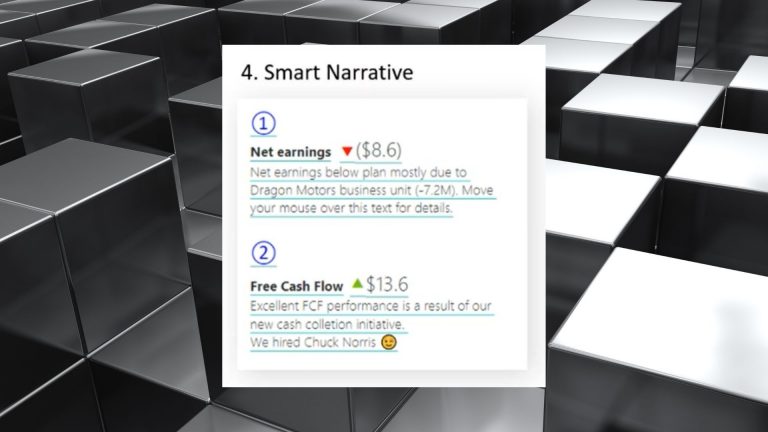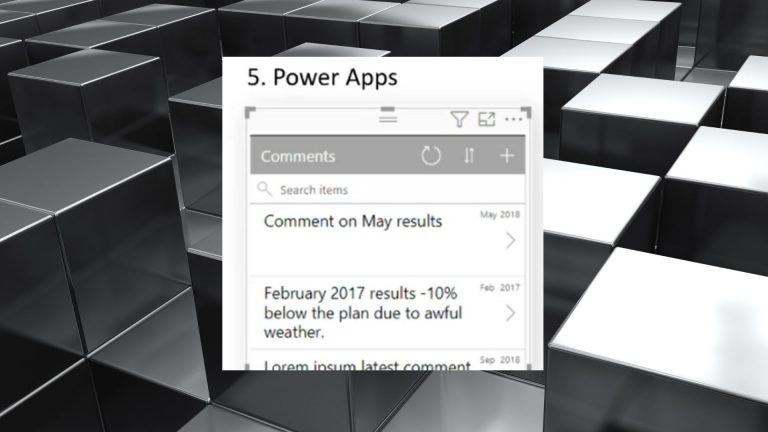 "Door comments toe te voegen aan je Power BI dashboard, kun je jouw rapportages de final touch geven. Door tekst toe te voegen bij je grafieken is je dashboard duidelijker voor iedereen die het leest."
Maak je rapportages compleet met visualisaties van Zebra BI
Maar hoe zorg je er nou voor dat je slimme rapporten maakt waarbij je team zo min mogelijk vragen heeft? Het doel is om je Power BI rapportage zo duidelijk mogelijk te krijgen. Daar heeft onze partner Zebra BI diverse oplossingen voor. Met hun visualisaties zorg je ervoor dat je dashboard completer wordt en dat samenwerken in Power BI nog leuker is.
Met de slimme visuals van Zebra BI kun je (met de groene of rode labels) direct zien of bijvoorbeeld je verkoopcijfers er deze periode goed of slecht voor staan. Of wat het verschil is met een voorgaande periode. Met deze visualisaties kunnen de lezers van jouw rapportages de data in één oogopslag snappen.
Soorten visualisaties in Zebra BI toolbox
Advanced charts
Top N (&bottom) + others
Bridge charts with Top N
Vairance analysis
Grouped tables with variances
Income statement / P&L / Price calculations
Display forecasts
Price-volume-mix variance analysis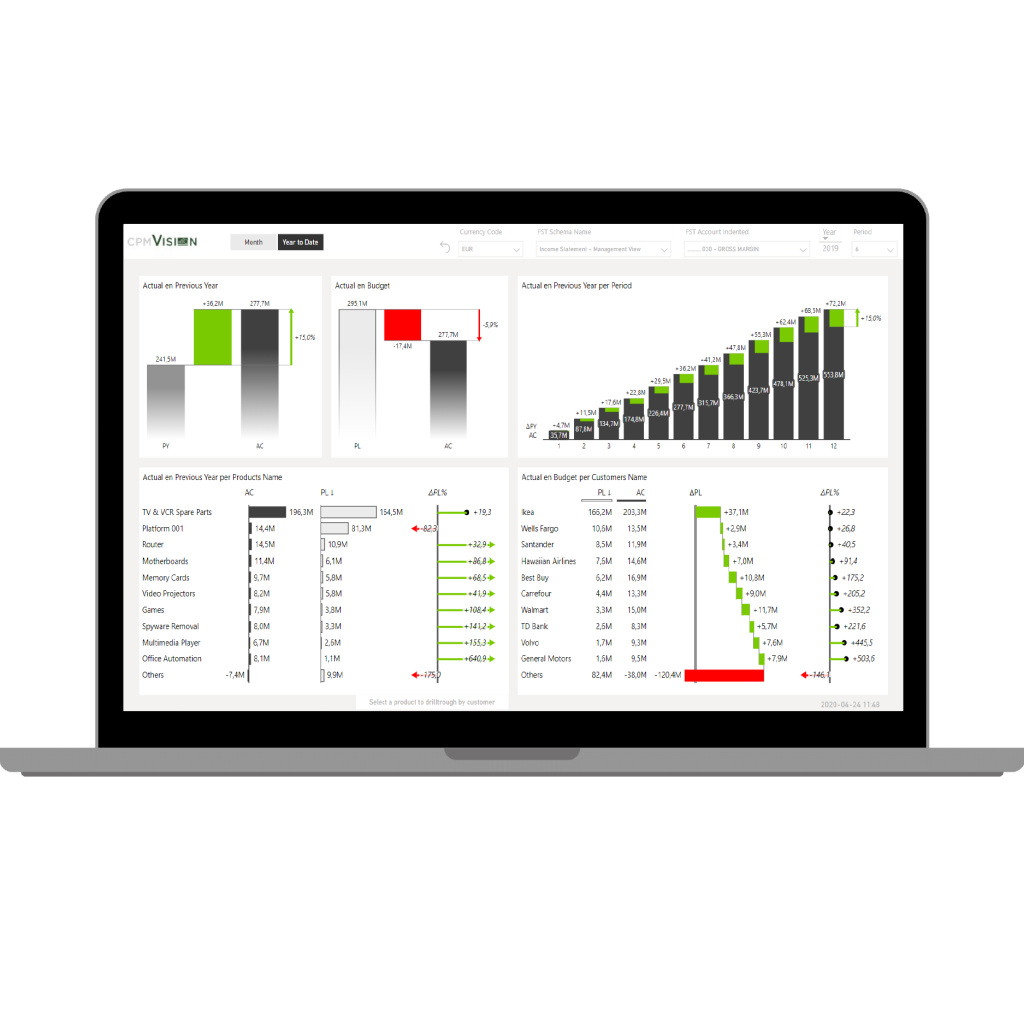 Voor een volledige uitleg en demonstratie kun je ook onze on-demand webcast bekijken.