Met het aanbreken van een nieuw jaar is het ook weer tijd voor een nieuwe kwartaalupdate van de meest handige updates in Power BI. We zetten ze regelmatig voor je op een rijtje. Deze keer: een overzicht van de updates uit het laatste kwartaal van 2021 voor eindgebruikers en voor ontwikkelaars.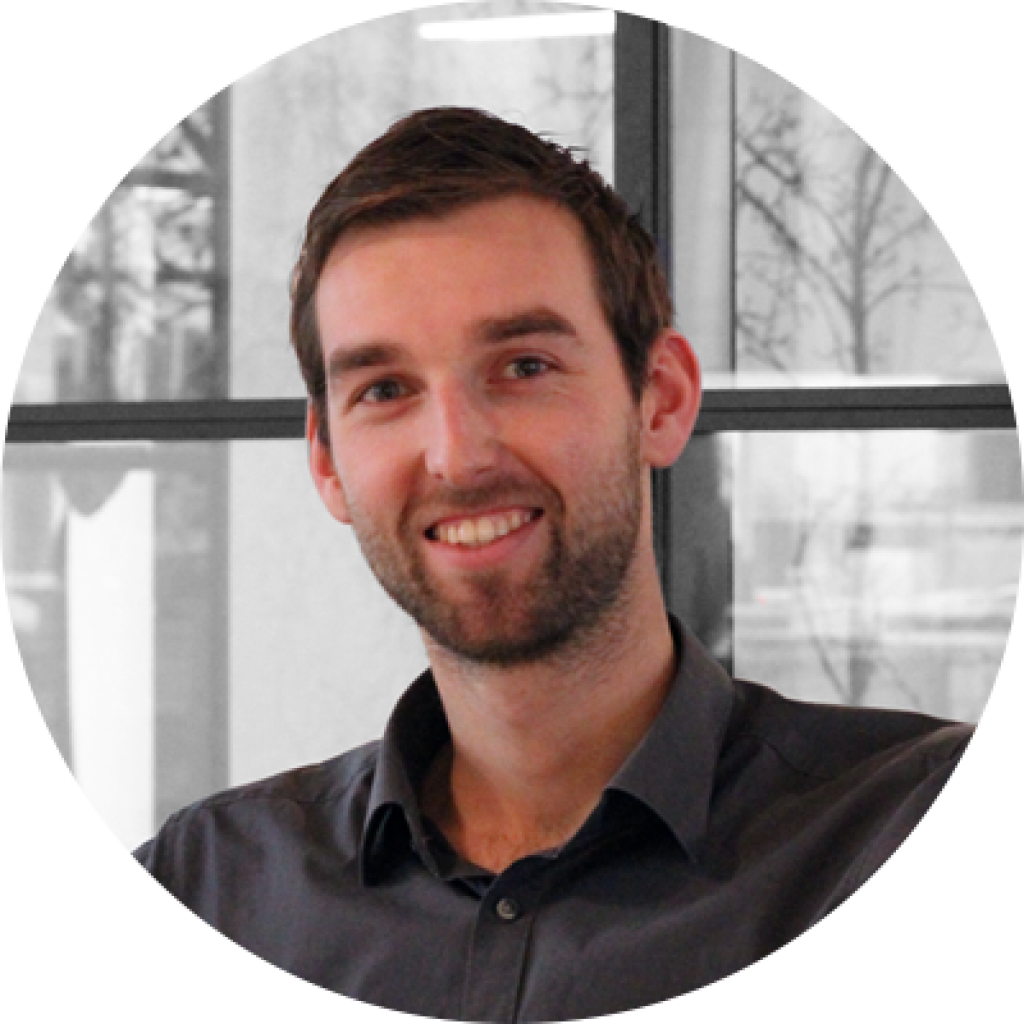 Updates voor eindgebruikers
Een sparkline is een simpele grafiek die je kunt toevoegen aan een tabel of matrix. Dat klinkt misschien niet zo waardevol, maar voor veel van onze klanten hebben we dit al als custom visual aan rapportages toegevoegd. Wij zijn dus blij te mogen vermelden dat het vanaf nu standaard functionaliteit is! Dankzij sparklines heb je snel overzicht in trends in een serie van data. Voor de sparkline zijn verschillende grafiekvormen en kleuren mogelijk om het zo overzichtelijk mogelijk te maken. Het gaat zelfs iets verder: je kunt ook markers toevoegen voor bijvoorbeeld de hoogste of laagste waarde in de serie.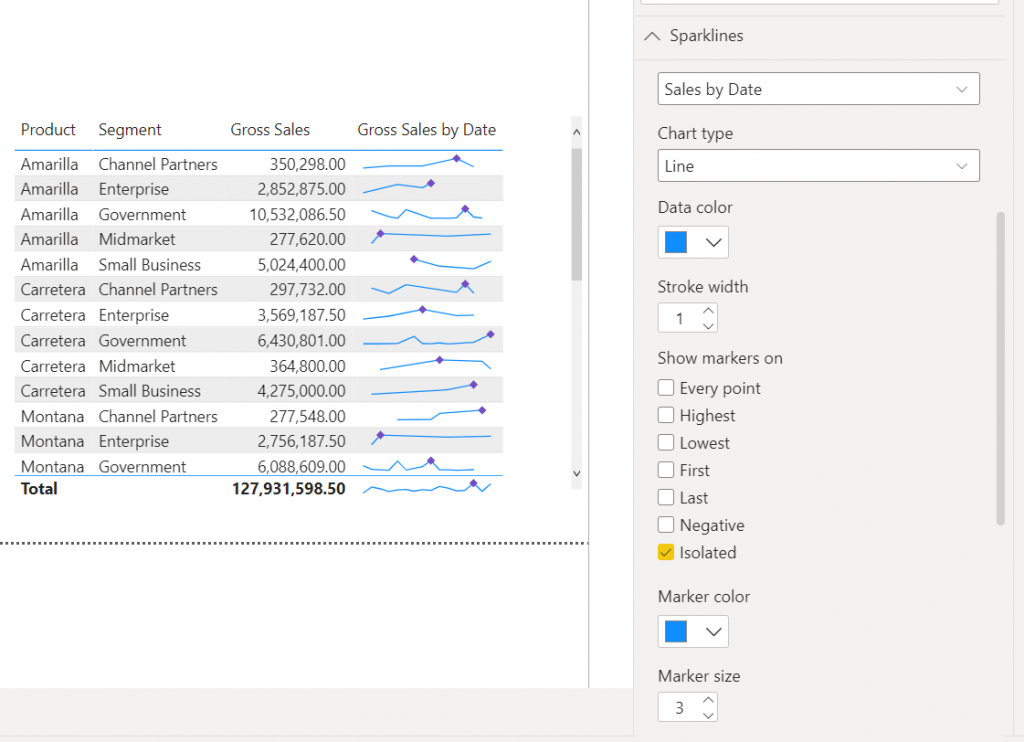 Dat geeft overzicht en maakt snel visueel wat het effect is geweest van seasoning bijvoorbeeld. Er is nog een andere update die je nog sneller wijst op dat effect, namelijk de Zebra BI Cards: ons volgende topic.
Het eerste dat je zou willen zien als je je dashboard opent, is de status van je KPI's. Actiegericht management wordt een belangrijker speerpunt voor Power BI. Onze partner Zebra BI ontwikkelde een geheel nieuwe manier om dit in één oogopslag inzichtelijk te hebben. Zo zie je direct wat er vandaag gebeurt, kun je vanuit dit dashboard dieper inzoomen in je data en uiteraard is het mogelijk om het design aan te passen naar hoe het voor jóu overzicht geeft. Met context natuurlijk, want vanuit Zebra BI voeg je onder andere vergelijkingen toe of comments om te verduidelijken.
Power BI rapportages worden in eerste instantie doorgaans voor landscape beeldschermen ontwikkeld. Het is wel mogelijk om daarnaast rapportages te ontwerpen die voor mobiele devices beter werken, maar tot op heden betekent dat dat je dubbele rapportages ontwerpt als je de dashboards zowel op pc als op mobiel overzichtelijk wil hebben. Het alternatief is de 'pc-visuals' te openen via de mobiele app – dat kan namelijk wel gewoon – en je telefoon te draaien naar landscape. In de mobiele app zou dan pas de dashboard zichtbaar worden. Niet altijd even handig, bijvoorbeeld als je landscape mode standaard uit staat of omdat je gewoon liever je telefoon pakt in portretweergave. Maar dan het goede nieuws: vanaf nu zal het dashboard ook laden in portrait modus, en is het toch mogelijk om je inzichten snel van je mobiele device af te lezen zonder daar een extra dashboard voor te moeten ontwerpen.
En er zijn er ook nog wat kleinere updates het noemen waard voor eindgebruikers:
Legenda sorteren van A-Z of andersom voor een sneller overzicht in de verschillende items in je legenda, zonder de volgorde van de grafiek te hoeven aanpassen.
Deel je rapport nu ínclusief de aanpassingen, bv de filters of spotlight, die je er in hebt aangebracht.
Updates voor ontwikkelaars
Pagina- & bookmark navigators
Vanaf nu kun je vele malen sneller een gepersonaliseerde tab- of bookmark navigatie maken. Je hoeft de knoppen niet meer per stuk te ontwerpen, maar kiest een navigatie die de knoppen automatisch matcht met de titels van je pagina's of bookmarks waarnaar ze verwijzen. Voor de bookmarks geldt dat je die wel eerst aan moet maken en eventueel moet groeperen om het overzicht nog beter te maken. De knoppen nemen automatisch de volgorde van de tabs of bookmarks over en passen zich aan zodra de tabbladen of bookmarks een andere naam krijgen en/of worden verwijderd of toegevoegd.
Uiteraard kun je de knoppen ook opmaken in huisstijl dankzij de vele mogelijkheden voor opmaak. Dé manier dus om de navigatie door je dashboard voortaan snel in de huisstijl van jouw organisatie weer te geven, zonder hem te hoeven updaten zodra iets aan het dashboard verandert dankzij de dynamische uitvoering.
Om te beginnen is het veel makkelijker gemaakt om visualisaties aan te passen naar wens. Microsoft kreeg veel feedback over de onoverzichtelijke format pane, waarna ze aan een nieuw design zijn begonnen. Er zijn kleinere en grotere aanpassingen gedaan waardoor het er strakker uitziet met nieuwe icoontjes, handzamer is door visuele en algemene settings op te splitsen en bijvoorbeeld makkelijker is om terug te gaan naar de default.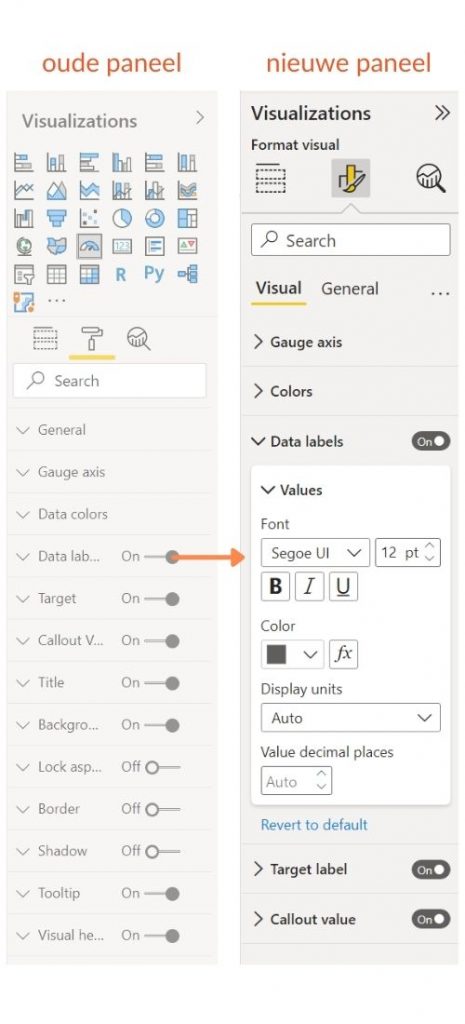 Het is nog in preview dus het kan nog wat veranderen, maar wij proberen hem in ieder geval vast uit! Dat kun je zelf ook door de preview aan te zetten via File > Options and settings > Options > Preview Features > New format pane. Meer hierover lees je in deze blog van Microsoft.
Email subscription access API
Bovendien een aanpassing ten behoeve van de governance binnen Power BI. Een populaire feature om op de hoogte te blijven is de email subscriptions uit dashboards. Dit is niet nieuw en wordt veel gebruikt – binnen en buiten organisaties. Om grip te houden op wie zich geabonneerd heeft op deze dienst kan de admin inzien welke subscriptions actief zijn. Dat was via omwegen al mogelijk, maar een nieuwe set Admin APIs voorziet je nu vele malen sneller en gemakkelijker van een lijst van alle actieve subscriptions in de gehele tenant.
Dat waren de meest spraakmakende nieuwigheden van de afgelopen maanden voor je. In het komende kwartaal verwachten we ook weer fijne nieuwe features, zoals de mogelijkheid om een Power BI rapport te embedden in een PowerPoint presentatie en een security update: na row-level security en object level security wordt er ook gewerkt aan een mogelijkheid om gebruikers toegang te geven tot bepaalde tabbladen: artifact level security. Houd onze website of LinkedIn pagina in de gaten voor meer hierover in de volgende kwartaalupdate, of schrijf je hieronder in voor onze digitale nieuwsbrief om voortaan direct op de hoogte te zijn.