De afgelopen maanden zijn er weer veel updates doorgevoerd door Microsoft in Power BI. Van een aantal updates worden wij extra blij. In deze kwartaalupdate Q3 van 2022 deelt onze collega Jos de belangrijkste en interessantste updates graag met jou.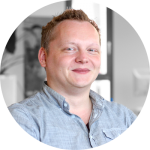 Creëren meerdere doelgroepen in de Power BI app mogelijk
Een update waar ik persoonlijk heel blij mee ben, is de mogelijkheid om een werkruimte binnen de Power BI app specifiek in te richten voor verschillende groepen. Het voordeel is dat je nu minder werkruimten nodig hebt. Voor veel van onze klanten maakt dit het beheer een stuk praktischer. Waar er in het verleden slechts één app per werkruimte kon worden gespecificeerd, is het nu mogelijk om de app zo in te richten dat je verschillende rapporten kunt tonen aan verschillende gebruikersgroepen. Het delen van gerichte rapporten aan bijvoorbeeld de directie of salesafdeling is zo een stuk eenvoudiger.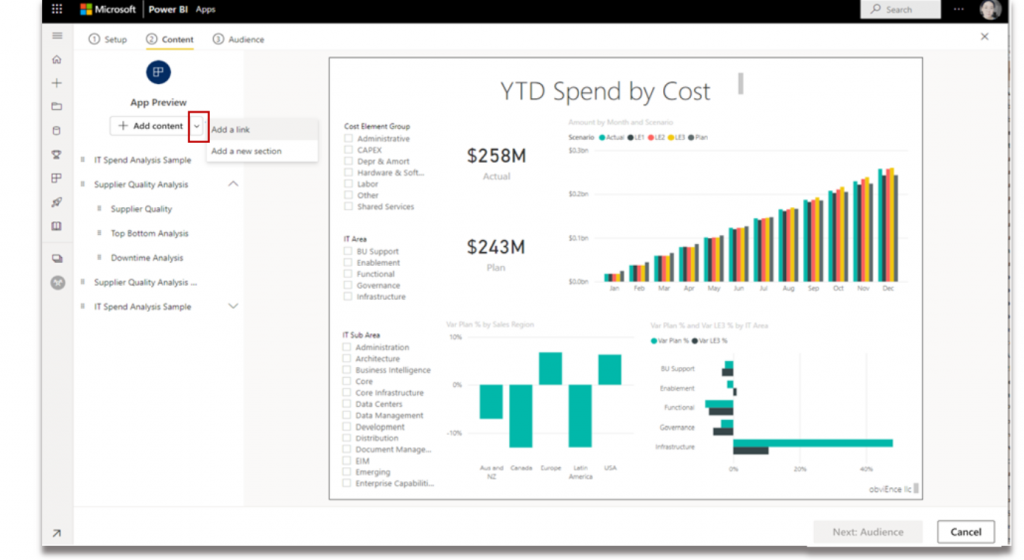 Wij vinden dit echt een gamechanger en adviseren iedere klant deze nieuwe feature in te zetten. Onze iqbs-consultants helpen je graag met het goed inzetten van deze tijdbesparende functionaliteit!
Cross-tenant dataset sharing
Een tweede belangrijke ontwikkeling is de cross-tenant dataset sharing. Hiermee is het mogelijk om geautomatiseerd datasets met externen te delen. De gedeelde data blijven in de omgeving van de eigenaar van de data. De externe partij kan deze data in de eigen omgeving inzien, bewerken en gebruiken voor eigen rapportages. Een ideale oplossing voor bedrijven die data delen met externe partijen, voor fuserende of voor juist splitsende bedrijven.
Standaard hiërarchische x-assen
Bij het bouwen van een rapport kun je nu eenvoudig meer categorische velden in een hiërarchische x-as visualiseren. De gegroepeerde x-as is een georganiseerde manier om meer dimensie toe te voegen aan gegevens, zoals subcategorieën. Door de update is het nu mogelijk om de hiërarchie automatisch in te schakelen als de gebruiker meerdere velden naar het veld van de x-as sleept. Juist voor een beginnende gebruiker geeft deze update meer duidelijkheid en biedt het een beter overzicht.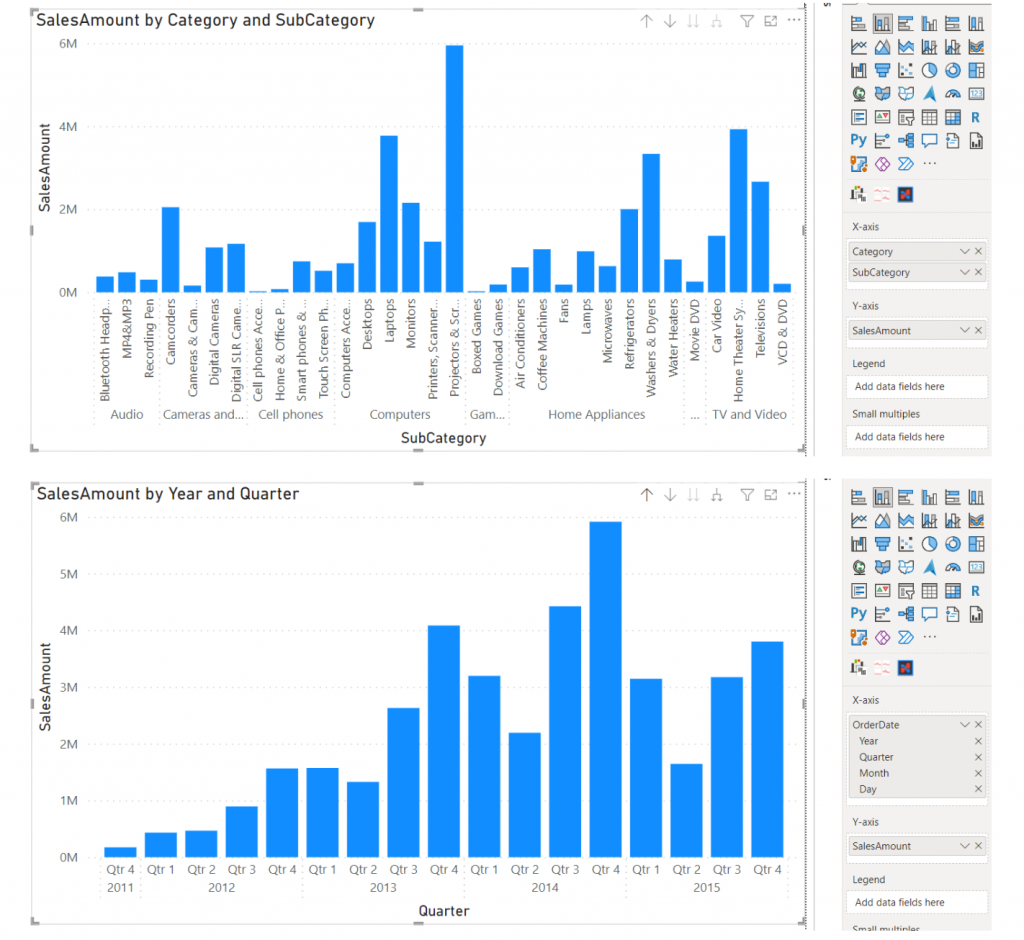 De gebruikersvriendelijkheid van Power BI blijft verder toenemen. Een voorbeeld hiervan zijn de verbeteringen van de DAX-editor. Door deze verbeteringen is sneller te zien naar welke code je verwijst. Verder kun je data-labels voorzien van kleur. Dit is een leuke extra functionaliteit voor mensen die visueel zijn ingesteld, maar toch technisch aan de gang willen.
Integratie apps van derden
Een andere interessante algemene ontwikkeling is dat Microsoft steeds meer apps van andere partijen overneemt. Zoals Inforiver charts dat data weergeeft op een vergelijkbare wijze als een Excelbestand. Deze manier van weergeven is heel handig en interessant voor mensen die overstappen van Excel naar Power BI.
Ook de Shielded HTML viewer van Nova Silva is een mooie toevoeging. Wij gebruiken deze feature al voor verschillende klanten en zijn blij met de integratie van deze feature in de Power BI omgeving.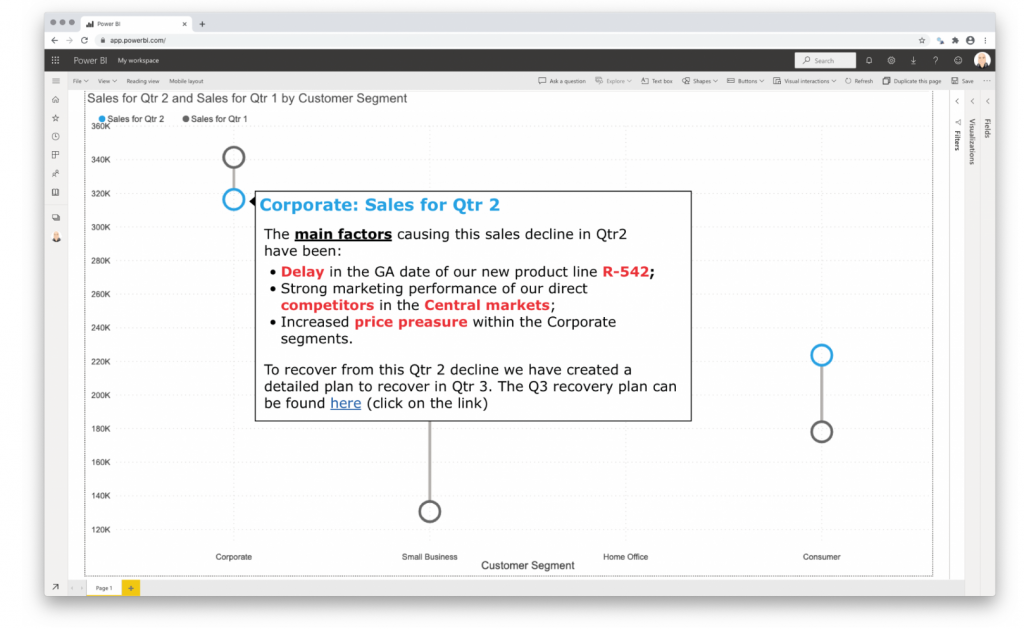 Voor het laatste kwartaal van 2022 staan nog een paar interessante ontwikkelingen in de pijplijn. Zo kijken we uit naar snelheidsverbeteringen bij het maken van complexe grote visuals en tabellen en de mogelijkheid om rapporten eenvoudiger te kunnen vertalen op gebruikersniveau. iqbs past nieuwe ontwikkelingen altijd snel toe voor klanten. Wij lopen hier mooi in voorop. Wil jij meer weten over onze specialistische en up to date kennis en kunde? Neem contact op met een van onze consultants of meld je hieronder aan voor onze e-nieuwsbrief!