In het tweede kwartaal van 2022 heeft Microsoft een aantal grote updates doorgevoerd in Power BI. Hieronder lichten we er een aantal toe. Heb je vragen of hulp nodig bij het inzetten van deze nieuwe features? Neem gerust contact met ons op!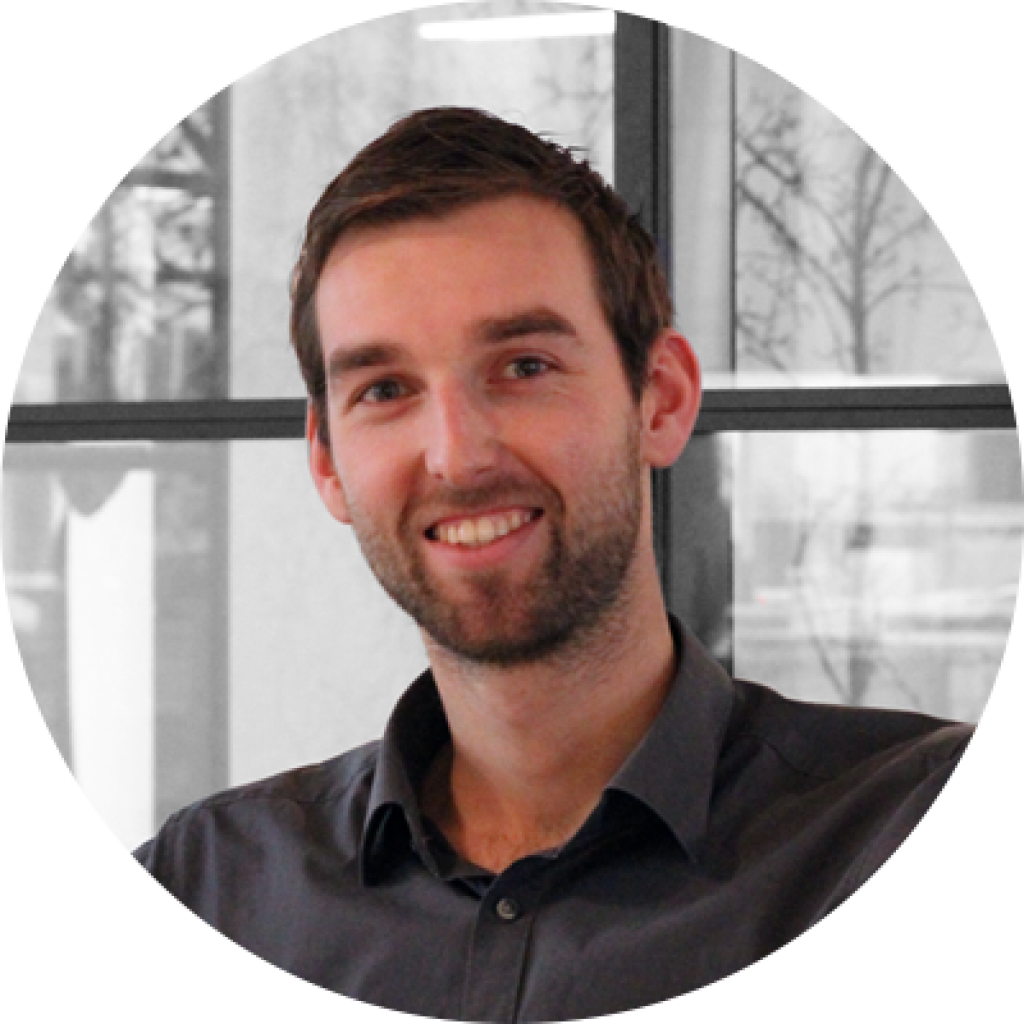 Met de nieuwe feature veldparameters kunnen gebruikers metingen of dimensies die in een rapport worden geanalyseerd dynamisch wijzigen. Lezers van rapporten kunnen de analyse van het rapport verkennen en aanpassen door de verschillende metingen of dimensies te selecteren waarin ze geïnteresseerd zijn. Het combineren van meerdere dimensies en metingen is mogelijk waardoor je enorm veel mogelijkheden beschikbaar stelt voor de eindgebruiker. In het verleden had je hier verschillende pagina's of verschillende bookmarks voor moeten aanmaken, wat veel werk is en onderhoud kost. Nu kunnen we ons richten op één pagina waar de eindgebruiker zelf haar selecties kan kiezen. Deze feature werkt in meerdere type visuals.
Om hiermee aan de slag te kunnen, moet je eerst de preview-functie Field parameters inschakelen.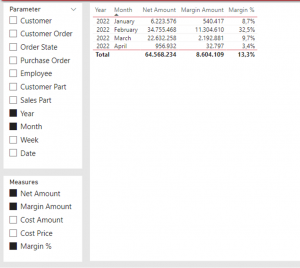 Wij vinden dit echt een gamechanger en adviseren iedere klant deze nieuwe feature in te zetten. De iqbs-consultants helpen je graag met het goed inzetten van deze tijdbesparende functionaliteit.
Datamarts – premium selfservice mogelijkheid
Analisten die met rapporten werken, kunnen nu een datamart maken. Zo is het voor gevorderde gebruikers mogelijk een eigen model op te zetten in de Power BI webservices en relationele database-analyses uit te voeren om bruikbare inzichten uit hun gegevens te kunnen halen. De gebruiker kan ervoor kiezen om bestaande datasets te gebruiken of zelf bronnen te kiezen met de data die hij of zij nodig heeft. Meetwaarden en relaties kunnen worden aangemaakt en kunnen worden bepaald door de gebruiker. 
Op deze manier probeert Microsoft Power BI nog laagdrempeliger te maken voor de business user en kunnen er modellen worden gebouwd zonder de Power BI Desktop te gebruiken.
De Data Hub is een centrale locatie voor gegevenseigenaren, rapportmakers en rapportconsumenten om gegevensitems in alle werkruimten te beheren, te ontdekken en opnieuw te gebruiken.
Eigenaren van gegevensitems kunnen gebruiksstatistieken, vernieuwingsstatus, gerelateerde rapporten, afstamming en impactanalyse bekijken, bewaken en beheren.
Rapportmakers kunnen geschikte items vinden om hun rapporten op te bouwen en links gebruiken om de rapporten eenvoudig te maken.
Rapportconsumenten kunnen de hub gebruiken om rapporten te vinden op basis van betrouwbare gegevensitems.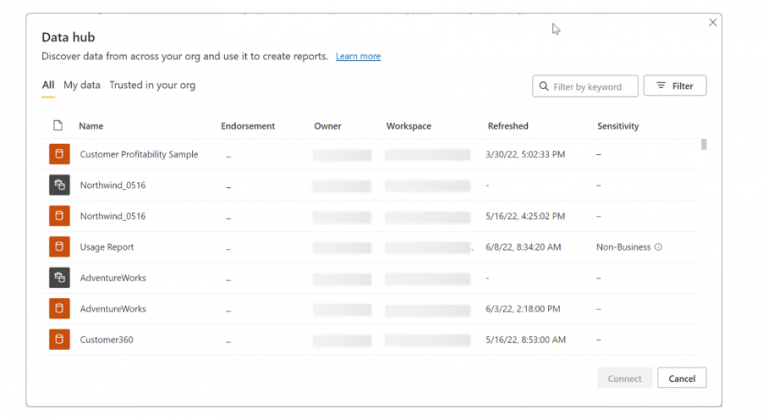 Metric updates – premium functie
Voorheen heette deze feature Goals. In deze update is de functie mijlpalen toegevoegd. Met deze nieuwe functie ondersteunen scorecards meer genuanceerde trackingscenario's, zoals cumulatieve maandelijkse doelen, getrapte omzetdoelen en meer. Ook is het mogelijk bulk-updates door te voeren.
Tooltip voor matrix-, lijn- en vlakdiagrammen
Met de nieuwe functie voor tooltips kun je direct een preview zien met de verschillende opties voor een drill down of drill through als dit aan staat. Je hoeft dus niet meer eerst de rechtermuisknop in te drukken. Deze functionaliteit is toegevoegd aan: matrix, lijndiagramman, vlakdiagrammen en gestapelde vlakdiagrammen.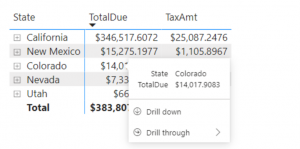 Nieuwe deelvenster Opmaak
De afgelopen maanden is hard gewerkt aan de ontwikkeling van de look en feel van opmaakdeelvensters. Sinds juni is deze update voor iedereen beschikbaar en staat dit standaard aan. Microsoft blijft werken aan het verbeteren en het oplossen van bugs.
Recente updates:
Instelling voor gebruikersvoorkeur toegevoegd om alle subcategorieën uit te vouwen wanneer je een categoriekaart opent. Ga naar "Rapportinstellingen opties>" en selecteer onder deelvenster Opmaakstandaard alle subcategorieën uitvouwen wanneer je een categorie opent.
Er is "geen opvulling" mogelijk bij titelachtergrond, knopinfo-achtergrond, koptekst-pictogrammen.
Er is kleur toegevoegd om eenvoudiger zoeken mogelijk te maken.
Wil je meer weten over een van deze updates of heb je een andere Power BI-vraag?
Onze consultants staan voor je klaar met advies en hulp.
Wil je op de hoogte blijven van ontwikkelingen binnen Power BI? Schrijf je dan hieronder in voor onze maandelijkse nieuwsbrief.