In dit kwartaaloverzicht hebben we een paar grote en mooie PowerBI updates te melden. We nemen je graag weer mee in de ontwikkelingen en beginnen met een hele belangrijke.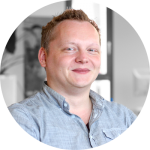 Power BI onderdeel van Microsoft Fabric
Power BI is nu onderdeel van het nieuwe dataplatform Microsoft Fabric; de OneDrive voor data. Microsoft Fabric integreert bestaande oplossingen uit de Microsoft-suite om data-analyse te vereenvoudigen. Via Microsoft Fabric is al je bedrijfsdata online toegankelijk voor het maken van analyses. Door Power BI-data direct uit het datalake te halen, is het mogelijk hier heel snel analyses op uit te voeren, zonder de data eerst te moeten inladen in Power BI. Je hoeft voor het maken van datamodellen en measures dus geen datasets meer offline te bouwen en herbouwen in de Power BI desktop.
Door de inzet van AI kun je rapportages automatisch laten generen om vervolgens zelf te bewerken en verfijnen. Onze consultants zien AI dan ook als een waardevolle tool om nog sneller en gerichter rapportages te genereren.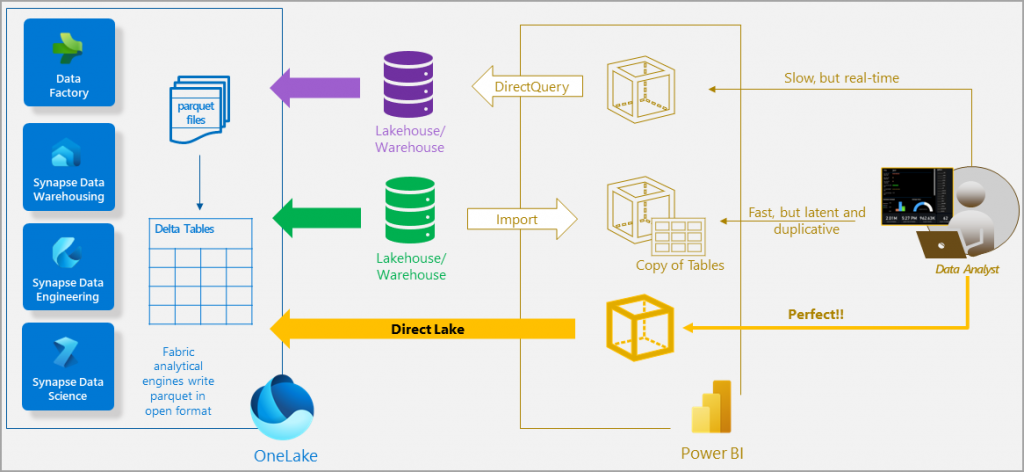 Vanaf 1 juli kunnen alle Power BI-klanten gebruik maken van Microsoft Fabric. Er is aangekondigd dat er steeds meer functionaliteiten bij komen. De consultants van iqbs houden de ontwikkelingen nauw in de gaten voor onze Power BI-klanten. Wij trainen je verder ook graag in het maken van rapportages en het inzetten van AI voor het opzetten van rapportages.
Measure driven data labels
Met de nieuwe functie measure driven data labels kun je standaard labels vervangen door op maat gemaakte velden of measures. Zo kun je de benaming in je visuals nog dynamischer maken.

Dynamic format strings on measures
Dit is een update waar veel klanten al langer om vroegen: het volledig dynamisch kunnen weergeven van je measures op basis van apart in te stellen formatting. Denk daarbij aan bijvoorbeeld valuta of afstand in kilometers. Doordat het een dynamische functie is, is het mogelijk de waarden te wijzigen afhankelijk van de filtercontext of de waarde van de berekende meting. Verder is het mogelijk grote getallen te verkleinen door K of M toe te voegen als measure voor grote waarden.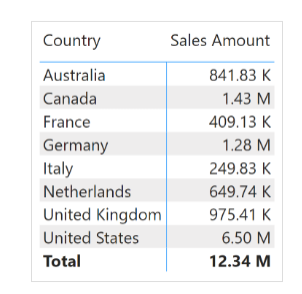 Met de new card visual voeg je eenvoudig eigen iconen of andere formatting toe. Je kunt nu ook in een keer een mooie lijst cards maken waarin verschillende measures naast elkaar staan. Handige update als je meerdere cards in één keer wil tonen.
Power BI desktop developer mode
Door een betere GIT en de integratie met Azure DevOps is samenwerken aan grote projecten en datasets verbeterd. Files kunnen centraal worden opgeslagen en versiebeheer kan worden toegepast op de files. Als het nodig is, zijn eerdere versies ook weer terug te halen. Vooral voor grote organisaties is dit een fijne update.
Wil je meer weten over de ontwikkelingen van Power BI? Hoe je AI slim kunt inzetten of wat er allemaal mogelijk is nu Power BI binnen Microsoft Fabric is ondergebracht? Onze consultants helpen je graag verder. Neem contact op of schrijf je hieronder in voor onze nieuwsbrief. Zo ben je als eerste op de hoogte van interessante Power BI-ontwikkelingen!