Dit jaar zijn wij weer trotse partner van de Power BI Gebruikersdag 2020; hét Power BI event van het jaar. Het evenement is uitgebreid naar een event van 3 dagen in de Jaarbeurs in Utrecht – van 26 t/m 28 maart. Zien we je daar?
De editie van dit jaar belooft groter en uitgebreider te worden dan ooit tevoren en is al het is het grootste Power BI community-event van Europa! Op donderdag 26 maart gaat het event van start met PreCon trainingen voor verschillende onderwerpen, op elk niveau in Power BI. De vrijdag staat in het teken van dieptesessies van 1, 2 of 4 uur. De gebruikersdag zelf is de grote afsluiter van het event op zaterdag 28 maart. Je komt ons daar tegen 'in het wild' en op onze eigen stand in de Supernova in de Jaarbeurs.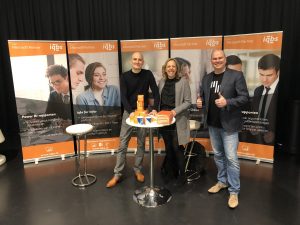 Het voorlopige programma en de sprekers op het event zijn inmiddels bekend gemaakt en de kaartverkoop is gestart. Je kunt je voor de zaterdag al aanmelden voor maar € 30! Wil je meer weten over Power BI of wil je gewoon even een kop koffie met ons drinken? Laat het ons weten en koop hier je tickets. Tot dan op de Power BI Gebruikersdag 2020!
–Update maart: in verband met COVID-19 is dit evenement verplaatst naar later dit jaar in september. Stay posted for more!–