Microsoft Power BI en SAP, effectieve besluitvorming
Als je binnen jouw organisatie gebruik maakt van SAP als ERP-systeem, dan is het wellicht een logische beslissing om te werken met een SAP business intelligence oplossing. Maar is dit wel de béste oplossing voor jouw specifieke toepassing? SAP Analytics Cloud en Lumira, zijn beide dan wel van dezelfde fabrikant, maar bieden zij ook voldoende functionaliteiten en zijn ze effectief genoeg om processen optimaal te helpen managen?
Business Intelligence onmisbaar
Waar ontstaan bottlenecks in uw (productie)proces en wat zijn de succesfactoren binnen jouw sales strategie? Business intelligence neemt een steeds grotere rol in binnen bedrijven. Binnen iedere branche of afdeling kan BI worden ingezet voor het inzichtelijk maken van data en verhogen van de effectiviteit. Bijvoorbeeld binnen het sales-, finance-, productie-, warehousing- en inkoopproces. Vooral voor organisaties die over grote hoeveelheden data beschikken is BI onmisbaar geworden. Business intelligence maakt het mogelijk om gegevens uit jouw datawarehouse zodanig te structureren dat resultaten en KPI's snel inzichtelijk worden en je deze binnen enkele seconden interpreteert. Dit maakt BI de ultieme managementtool voor effectieve besluitvorming.
De juiste tool, SAP of Power BI?
Er zijn verschillende business intelligence tools op de markt, hoe kies je de juiste? Het is van belang om jezelf de volgende vragen te stellen:
Welke informatie heeft u nodig om uw processen te optimaliseren?
Uit welke bronnen vergaart u deze data?
Wie zijn de gebruikers en aan wie presenteert u de data?
Leer meer over de praktische toepassing van Power BI tijdens een seminar van iqbs.
Next level business intelligence, gebruiksvriendelijk en compatible
De antwoorden op vraag 2 en 3, dat is waar Power BI van Microsoft het verschil maakt. Power BI staat voor hoge gebruiksvriendelijkheid voor alle gebruikers binnen uw organisatie en compatibiliteit met een breed scala aan software. Gartner, internationaal adviseur in technologische oplossingen, beoordeelt aanbieders van business intelligence platforms op hun visie en de toepasbaarheid van hun tools. Zij erkennen Microsoft al 12 jaar achtereen als leider op het gebied van BI.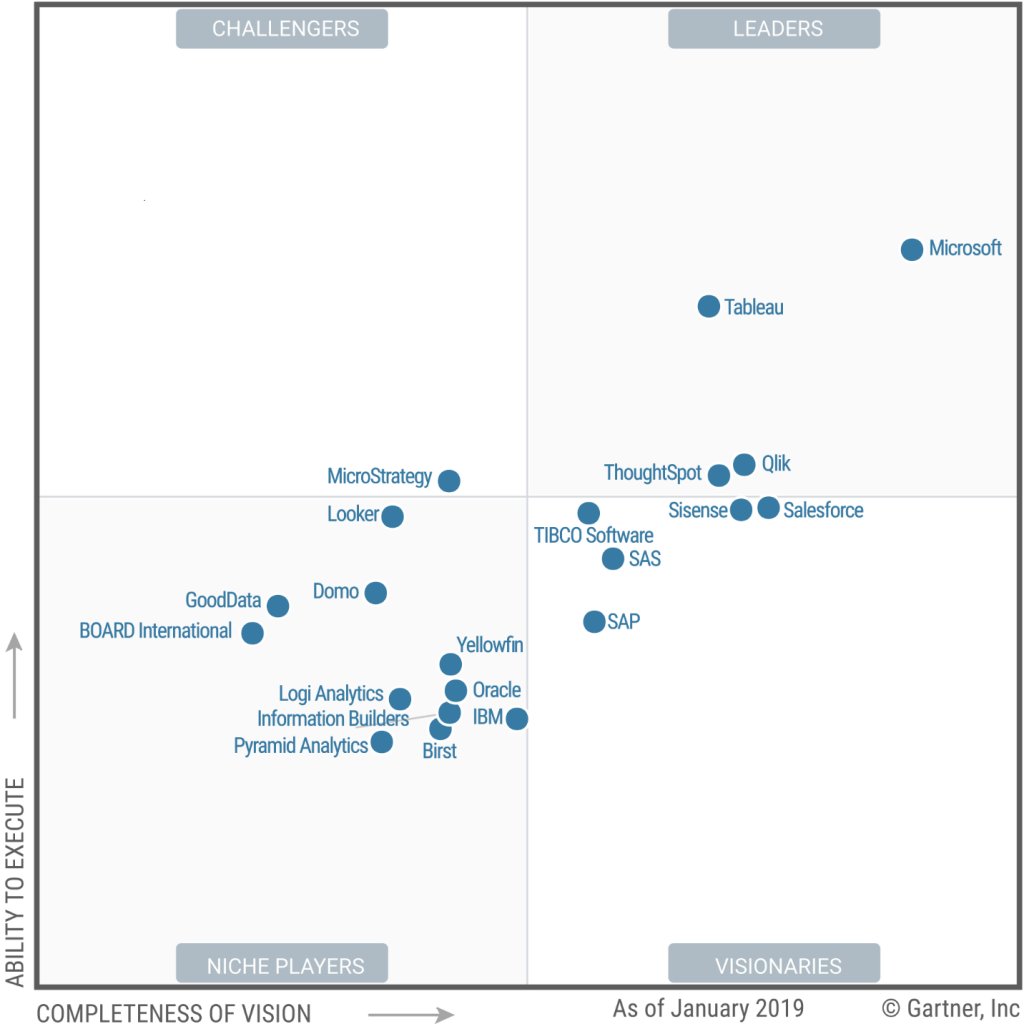 Niet alleen Gartner, maar ook actieve gebruikers van SAP in combinatie met Power BI zijn te spreken over de functionaliteiten, gebruiksvriendelijkheid en het visueel aantrekkelijke dashboard van Power BI. Gebruikers hoeven geen data experts te zijn om gegevens in deze tool snel te analyseren en te interpreteren. Bestaande datasets, ofwel formats kunnen direct worden toegepast binnen de meest gangbare SAP processen. Maar ook dataprofessionals kunnen hun hart ophalen, met de 'drag & drop' methode kunnen zij zelf hun dashboard geheel naar eigen behoefte invullen.
Waarom Power BI verkiezen boven SAP Analytics Cloud of Lumira?
Power BI van Microsoft communiceert feilloos met ERP systemen als SAP en is dus volledig compatible. We zetten de voordelen van Power BI ten opzichte van SAP Analytics Cloud en Lumira voor jou op een rij, Power BI:
is eenvoudiger en werkt intuïtiever dan Analytics Cloud en Lumira;
maakt gebruik van aantrekkelijke visuals en een dashboard dat je naar eigen smaak en behoefte kunt samenstellen en inrichten;
biedt pakketten aan van € 8,40 per maand, voordeliger dan Analytics Cloud en Lumira ($ 25,00);
heeft bovendien ook een gratis versie, dit biedt jou dus de mogelijkheid om Power BI zelf op laagdrempelige wijze te ervaren;
is stabiel en consistent, daar waar je met de SAP tools regelmatig met updates en wijzigingen te maken heeft;
is onderdeel van Microsoft en werkt dus perfect samen met andere tools, zoals Office 365;
biedt ten opzichte van SAP drie keer zoveel integratiemogelijkheden met relevante software zoals Salesforce, Office 365 en SharePoint, Oracle en Google Analytics;
is gebruiksvriendelijker dan de tools van SAP en eenvoudig in alle niveaus van jouw organisatie toe te passen;
heeft een uitgebreider aanbod aan functionaliteiten op het gebied van datasets, (ad hoc) rapportages en analyses;
past 'trend indicators' toe;
bevat geïntegreerde hulp, feedbackbuttons en een Q&A tool voor extra ondersteuning.
.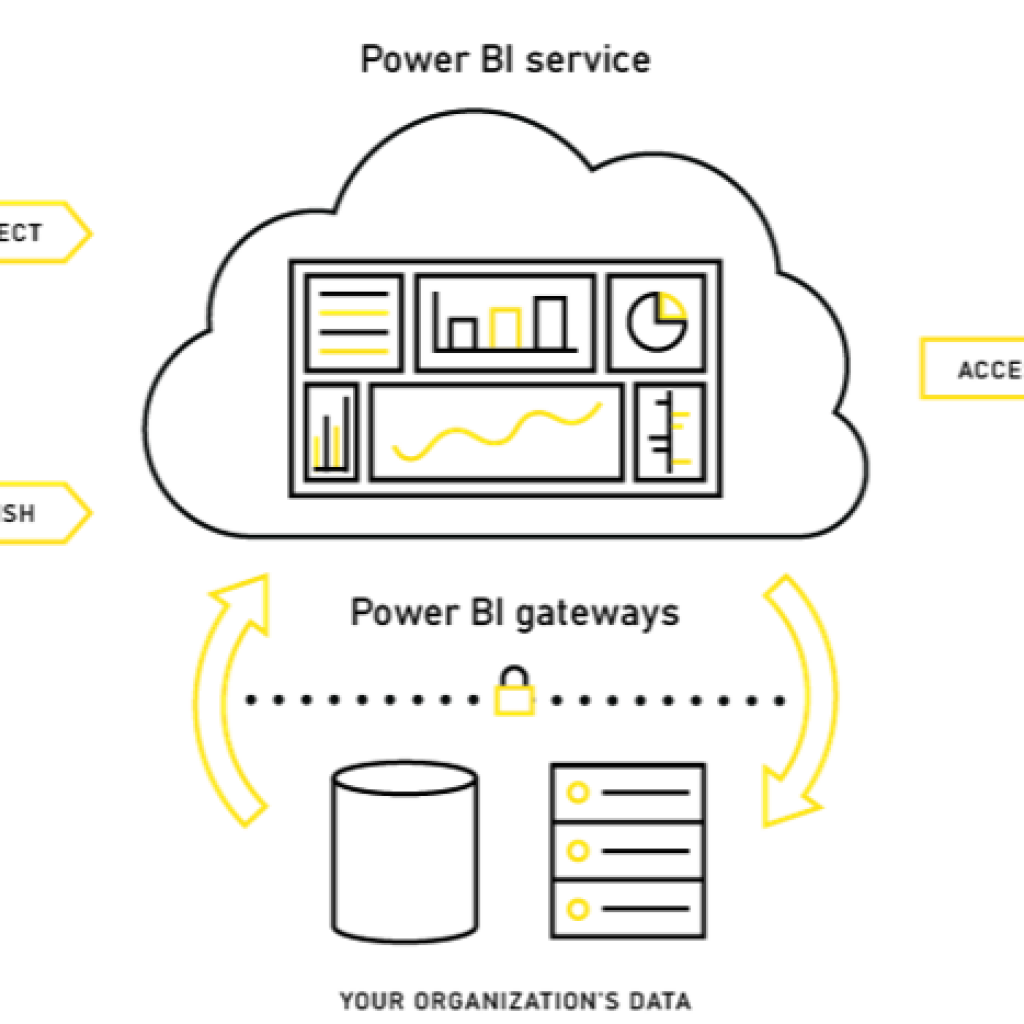 Power BI en SAP: "The best of both worlds"
Door de deskundigheid van SAP op het gebied van ERP oplossingen en de business intelligence expertise van Microsoft, ontstaat er een 'best of both worlds' situatie. Bij iqbs geloven we daarom dat deze unieke combinatie besluitvorming naar een hoger niveau brengt. Hoe werkt het precies? Een extractie van de data uit SAP wordt verzameld in de Power BI service, het ERP systeem zelf wordt hier dus niet door belast. Van daaruit worden gegevens in de gewenste kubussen (context) geplaatst, die als input dienen voor uw rapporten en persoonlijke dashboard.
iqbs biedt al meer dan 10 jaar business intelligence oplossingen voor organisaties die data gedreven besluitvorming willen implementeren in hun processen. Wij geloven dat onze focus op de vooruitstrevende, innovatieve technologieën van Microsoft voor een groot deel bepalend zijn voor de kwaliteit van de oplossingen die wij 
onze klanten
 bieden. Zij ervaren deze oplossingen dan ook als 
flexibel, schaalbaar, pragmatisch en betaalbaar
.