In 2022 gaat Microsoft onverminderd verder met het updaten en doorontwikkelen van Power BI. Wij lichten zoals je inmiddels van ons gewend bent, weer een aantal van de interessantste updates uit van het afgelopen kwartaal.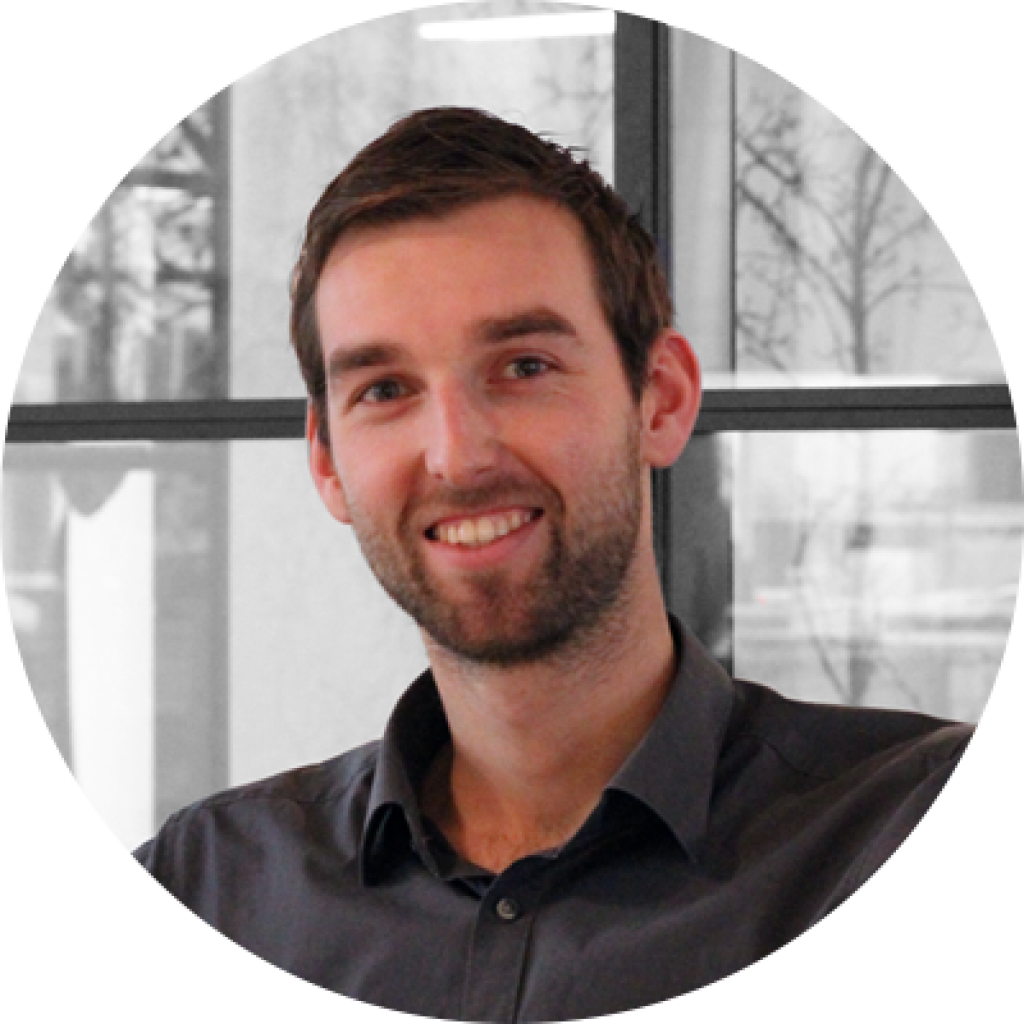 Nieuwe mobiele opmaakopties
Een handige feature van Power BI is het eenvoudig kunnen optimaliseren van rapportages voor op mobiel. Echter, het ontwerpen van deze rapportages was niet altijd eenvoudig. Door een update is het nu mogelijk visuals in de mobiele lay-out op te maken waarbij de opmaakwijzigingen alleen van invloed zijn op de mobiele weergave en dus niet op de rapportage via de webbrowser. Denk aan het wijzigen van lettertype of lettergrootte. 
Ga direct aan de slag via "Beeldinstellingen wijzigen voor mobiele lay-out" in (Bestand > Opties en instellingen > Opties > Voorbeeldfuncties > Beeldinstellingen wijzigen voor mobiele lay-out) of lees meer over de nieuwe mogelijkheden.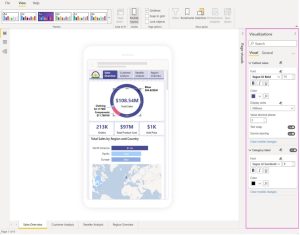 Visualisatie voorbeelden in AppStore
Gebruik je regelmatig custom visuals van de AppSource, dan kun je nu eerst een voorbeeld downloaden die door de ontwikkelaar opgezet is. Het voorbeeld laat je zien hoe de visual werkt en wat bijbehorende instellingen zijn.
Op het gebied van sensitivity labels zijn er veel nieuwe toevoegingen te melden. Wij lichten er 3 toe:
Downstream-overerven: Met overerven kun je automatisch het gevoeligheidslabel van een dataset of rapport toepassen op alle downstream-rapporten en dashboards. Pas je een label aan op een dataset, dan wordt dit ook toegepast op de inhoud die is opgebouwd uit deze dataset. 
Verplichte labelling: Met de optie verplicht labelbeleid kun je het verplicht maken een sensitivity-label toe te wijzen aan een rapport of dataset bij het publiceren op de webservice. Is het verplicht gesteld om een label toe te kennen, dan is het niet mogelijk het label te verwijderen. 
Default label: Om ervoor te zorgen dat een rapport altijd een label krijgt, is het mogelijk een default-label in te stellen. Zo heeft ieder document in ieder geval een basisniveau van bescherming. Het standaardlabel wordt automatisch ingesteld op het nieuwe bestand zonder de workflow te verstoren.
Nieuw opmaakvenster staat standaard aan
Veel gebruikers hebben het al gemerkt: sinds de update van februari staat het nieuwe format pane standaard ingeschakeld. Wil je dit uitschakelen? Dat kan via Preview Features:
Bestand > Opties en instellingen > Opties > Voorbeeldfuncties > Nieuw opmaakvenster. 
Selectie van meerdere rijen in kaarten
De visual Multi Row Card is verbeterd. Het is nu mogelijk meerdere rijen in een kaart te selecteren om andere visuele elementen kruislings te markeren en te filteren. Hiermee breng je interactiviteit in kaarten met meerdere rijen.
Toevoegen van error bars in lijndiagrammen
Voeg foutbalken toe aan lijndiagrammen om onzekerheid te visualiseren. Het is mogelijk om onder- en bovenwaarden op te geven voor de waarden in een lijndiagram. Schakel hiervoor de voorbeeldfunctie voor foutbalken in via: Bestand > Opties > Voorbeeldfuncties en zorg ervoor dat het selectievakje voor foutbalken is aangevinkt. Schakel ook de functie 'Nieuw formaatvenster' in.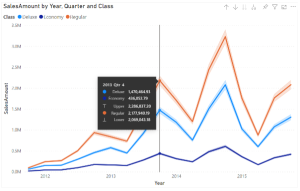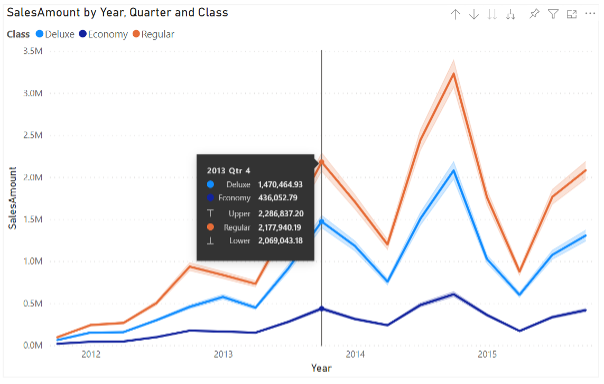 Dark Mode beschikbaar in Power BI Windows app
De Power BI-app ondersteunt nu ook donkere modus. Alle schermen en dialoogvensters worden in een donker thema weergeven. Door de verminderde helderheid zijn schermen en dialoogvensters beter te bekijken. 
Verbeteringen in dataset hub
Door de recente update heb je een beter overzicht van de datasets waar jij toegang tot hebt. 
De All-tab geeft een overzicht van alle datasets met daarbij het moment waarop je de dataset het laatst hebt bekeken. 
De My datasets-tab geeft een overzicht van de datasets waar jij eigenaar van bent. 
Trusted in your org-tab is toegevoegd. Dit geeft een overzicht van de datasets die door jouw organisatie zijn bestempeld als betrouwbaar.
Klanten die werken met Azure DevOps kunnen nu ook de Power BI extension downloaden. Hiermee is het mogelijk deployment pipelines op te zetten en te beheren.
Natuurlijk houden wij de ontwikkelingen in de gaten en zullen we deze met je delen. Volg onze website en onze LinkedIn-pagina voor actualiteiten en achtergronden. Wil je het nieuws direct in je mailbox? Schrijf je dan hieronder in voor onze digitale nieuwsbrief. Heb je een concrete vraag? Neem dan vooral contact op met onze consultants: zij helpen je graag verder.