Deze Power BI features zijn aangekondigd op Ignite 2022
Op 12-14 oktober was het weer tijd voor Microsoft Ignite: een terugkerend event dat eindelijk weer fysiek plaatsvond. Naast de aankondigingen over bekende Microsoft tools (zoals Teams Premium!) is er ook volop aandacht besteed aan Power BI. Het thema van de Ignite was dit jaar 'Doing more with less', en dat is precies waar de nieuwe features bij helpen. In deze blog lichten we de vier belangrijkste aankondigingen toe.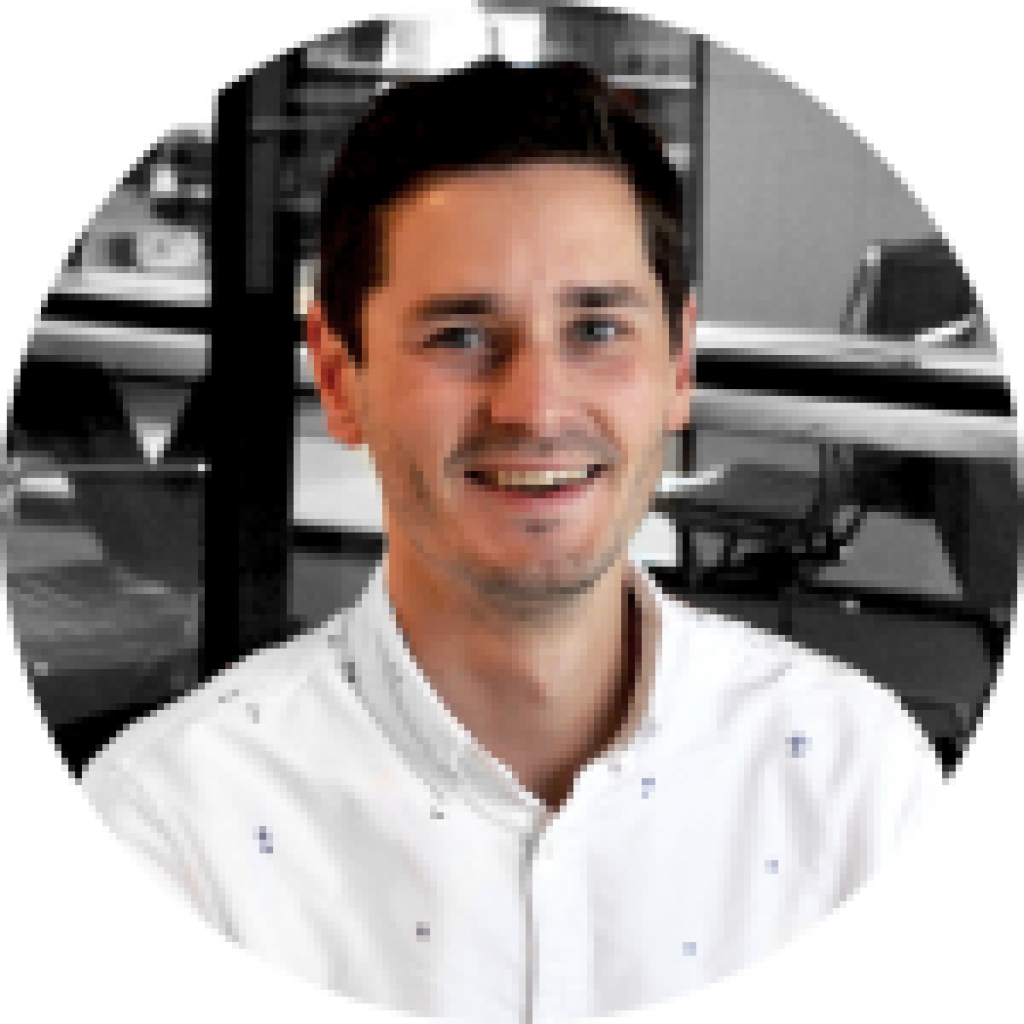 1. De optimize tab in Power BI Desktop
Er komt een Optimize-tabje bij in je menu. Grote DirectQuery of Import Power BI datamodellen kunnen hierdoor sneller gewijzigd worden, omdat visuals 'gepauzeerd' kunnen worden. Het is dus niet nodig om na iedere wijziging te updaten.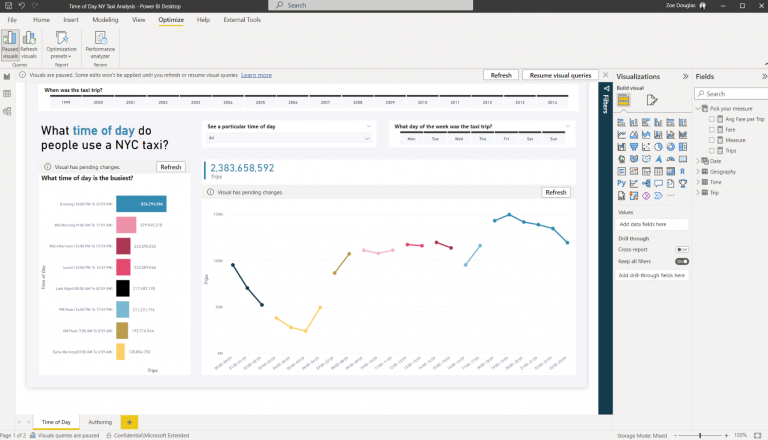 2. Relationship-editor verbeteringen
Je kunt nu meerdere relaties tegelijk wijzigen. Hier is een Apply-knop toegevoegd, zodat alle wijzigingen tegelijk doorgezet kunnen worden in plaats van iedere wijziging los. In het verleden werkte dit namelijk behoorlijk traag.
Voorheen konden alleen visuals worden aangepast in een rapport. Straks is het mogelijk om in de browser measures aan te maken of relaties aan te passen. Hiervoor is Power BI desktop niet meer nodig en ook hoef je geen dataset meer te downloaden. Goed om te weten: deze functie is nog in private preview.
4. Cross-tenant dataset sharing
Het delen van data staat centraal en vanaf nu is het mogelijk om data ook te delen met gebruikers in andere tenants (organisaties). Denk hierbij aan het delen van rapportages met bijvoorbeeld leveranciers of zakelijke partners.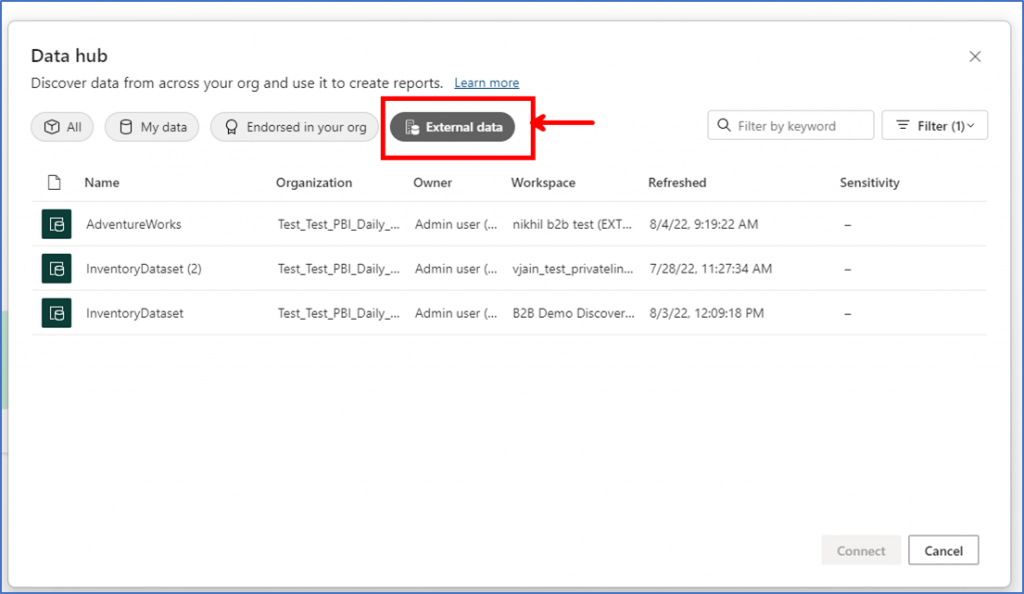 Wil jij meer uit je data halen?
Al deze mogelijkheden zorgen ervoor dat je effectiever met Power BI werkt. 'Doing more with less', dus. Mochten we je hierbij kunnen ondersteunen, met het visualiseren van data in rapportages, of het ontsluiten van data, neem gerust contact op!